Squeeze Chutes, Portable Working "Tubs" & adjustable alleys
Elk Creek Welding & Steel Products, Inc. manufactures working facilities, adjustable alleys and other equipment. We use the "Real Tuff" chute on our equipment, or we can combine the equipment you prefer or may already own with our custom built equipment!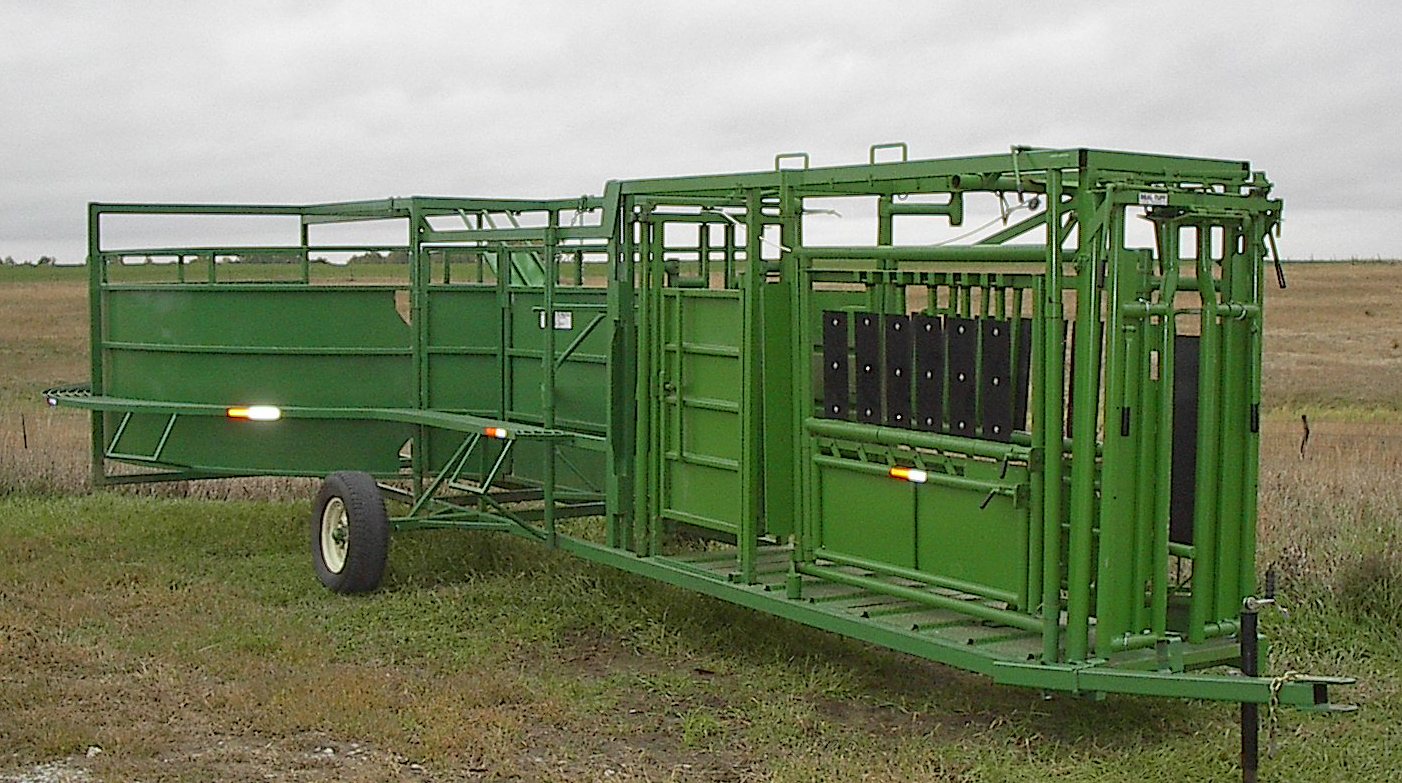 CROWDING TUB SET-UPS

Built by: ELK CREEK WELDING & STEEL PRODUCTS, INC.

Price List

- 8' crowding tub with 8' adjustable alleyway and walk way on right side - $ 5200
Heavy duty Squeeze Chute with palp cage, self catch head gate with spring return, and double side doors (built by Real-Tuff) - Cash price ONLY $ 5100
Optional "Neckstender" for headgate $ 415
Optional Brisket bar for Chute (installs between front legs-prevents going down) $ 80
Additional heavy duty 8' adjustable alley $ 1200
Portable kit - includes wheels and attachment brackets, hitch tongue, and front jack-Now with winch lift - $ 1200
Self-catch Head Gate with spring return (for installation on your alley etc.) $
975
Walk way for left side (walkway is standard around tub side) - per running foot $ 15

Portable systems can include the following combinations:
Base unit - Portable kit - Squeeze Chute. (pictured-this is our "standard" setup with alley on the left-we can custom build with the alley on the right)
Base unit - Portable kit - 8' Adjustable alley
Base unit - Portable kit - 8' Adjustable alley - Head gate
Base unit - Portable kit -(we could custom install your equipment to our system)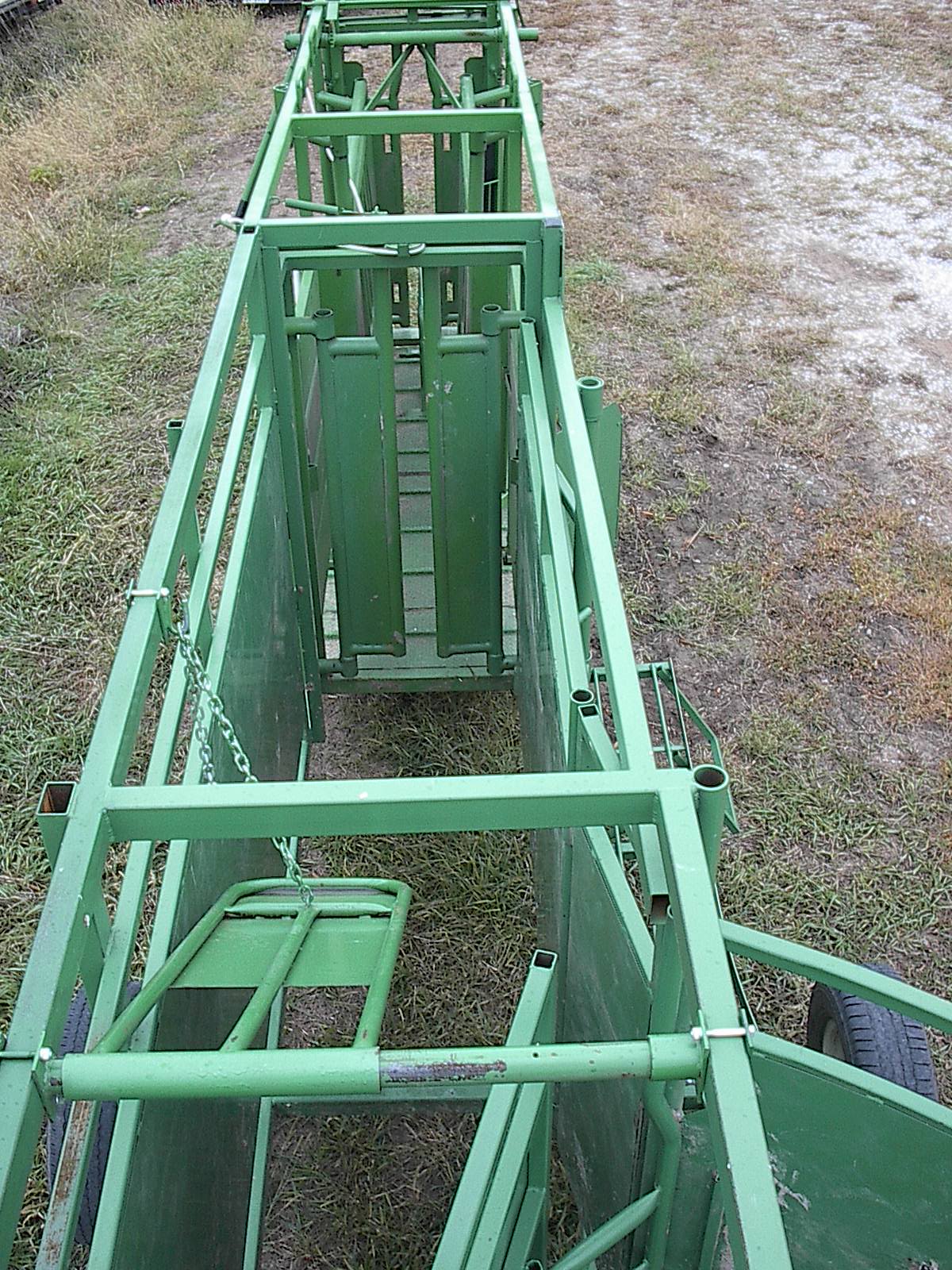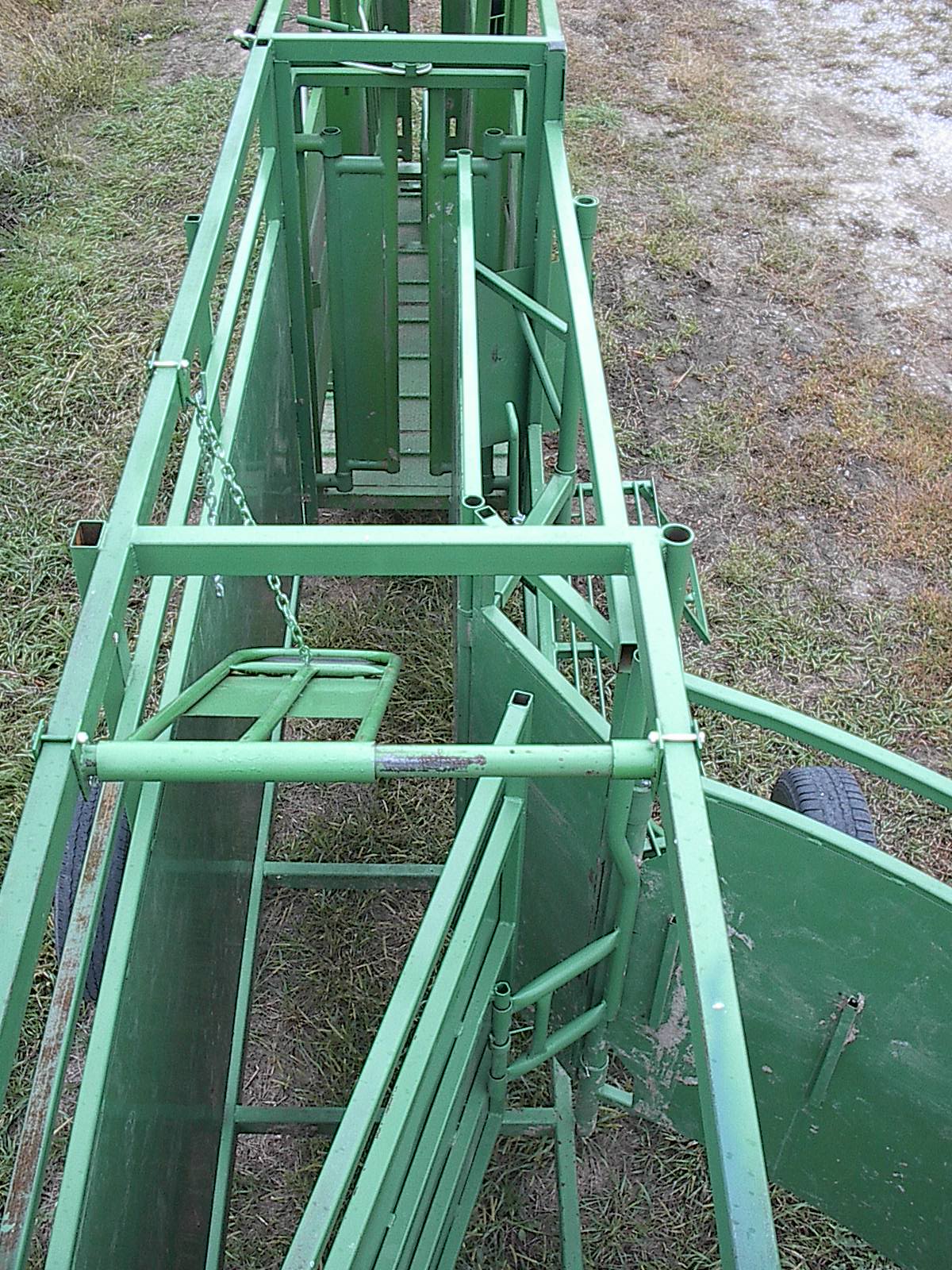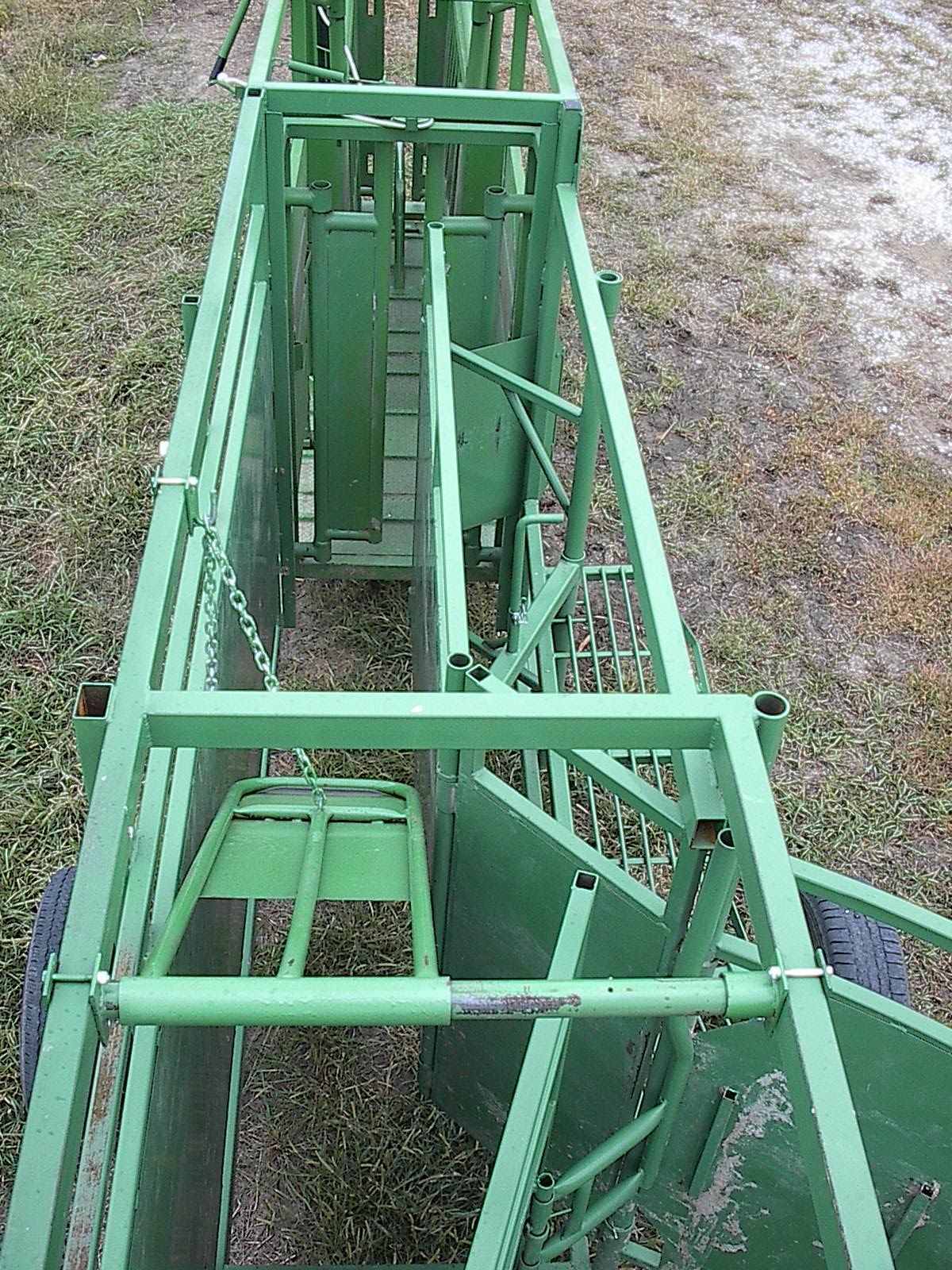 Top view of alley shown with optional "no back".

(left) Alley has simple one person adjustment -pull pin up and swing side panel in or out!!!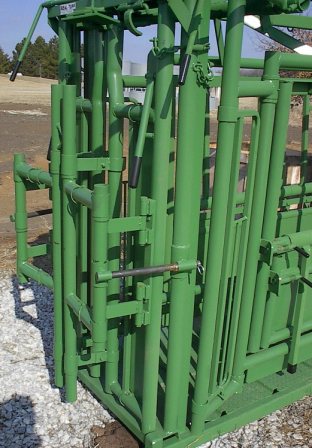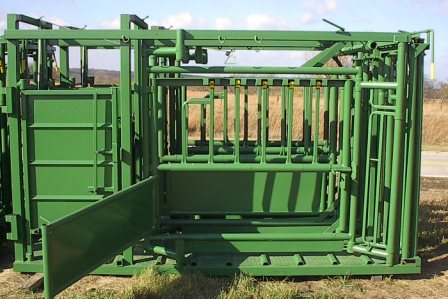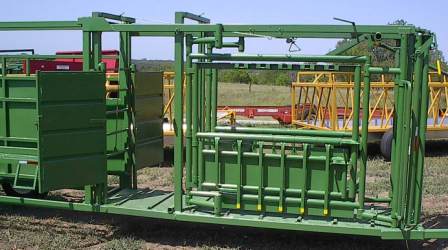 The Chute opens up on both sides for very good access to the animal!
Animals may exit front, right or left for sorting!
Optional "Neckstender" installed on headgate (above left)