20' Continuous Fence Panels
Built by: ELK C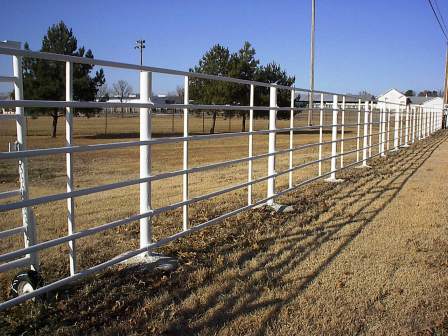 REEK WELDING & STEEL PRODUCTS, INC.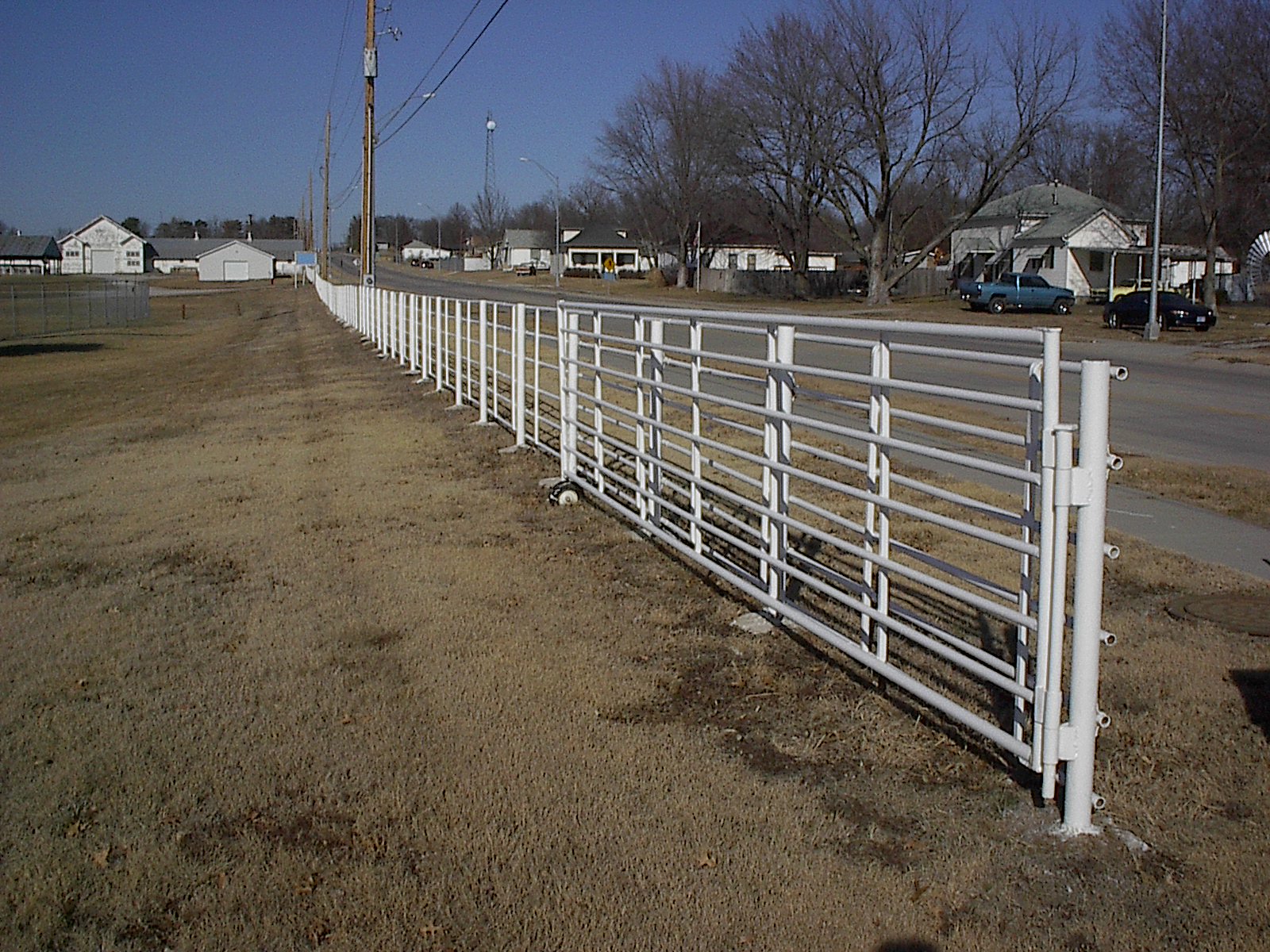 The fence panels are easy and quick to install and make strong attractive fence that can be removed and reused later if needed. Post spacing can be up to 10' but for high use areas and more strength, simply reduce post spacing! The panels are priced unpainted but ECWASP can paint upon request. However, we recommend painting with a primer and an enamel top coat after installation so that all hardware is also painted! ECWASP stocks the standard 6 rail fence, but can custom build 4,5 or 7 rail fencing at your request!! A special "Top Rail" fence is also available (see below) We have sold thousands of feet of this fence and are sure it will satisfy you also!! ECWASP is also a dealer for HD "Sioux Steel" Livestock Gates from 4' to 20' in length to complete your project!! Call Elk Creek Welding for your Livestock Equipment Needs - 402-335-2610!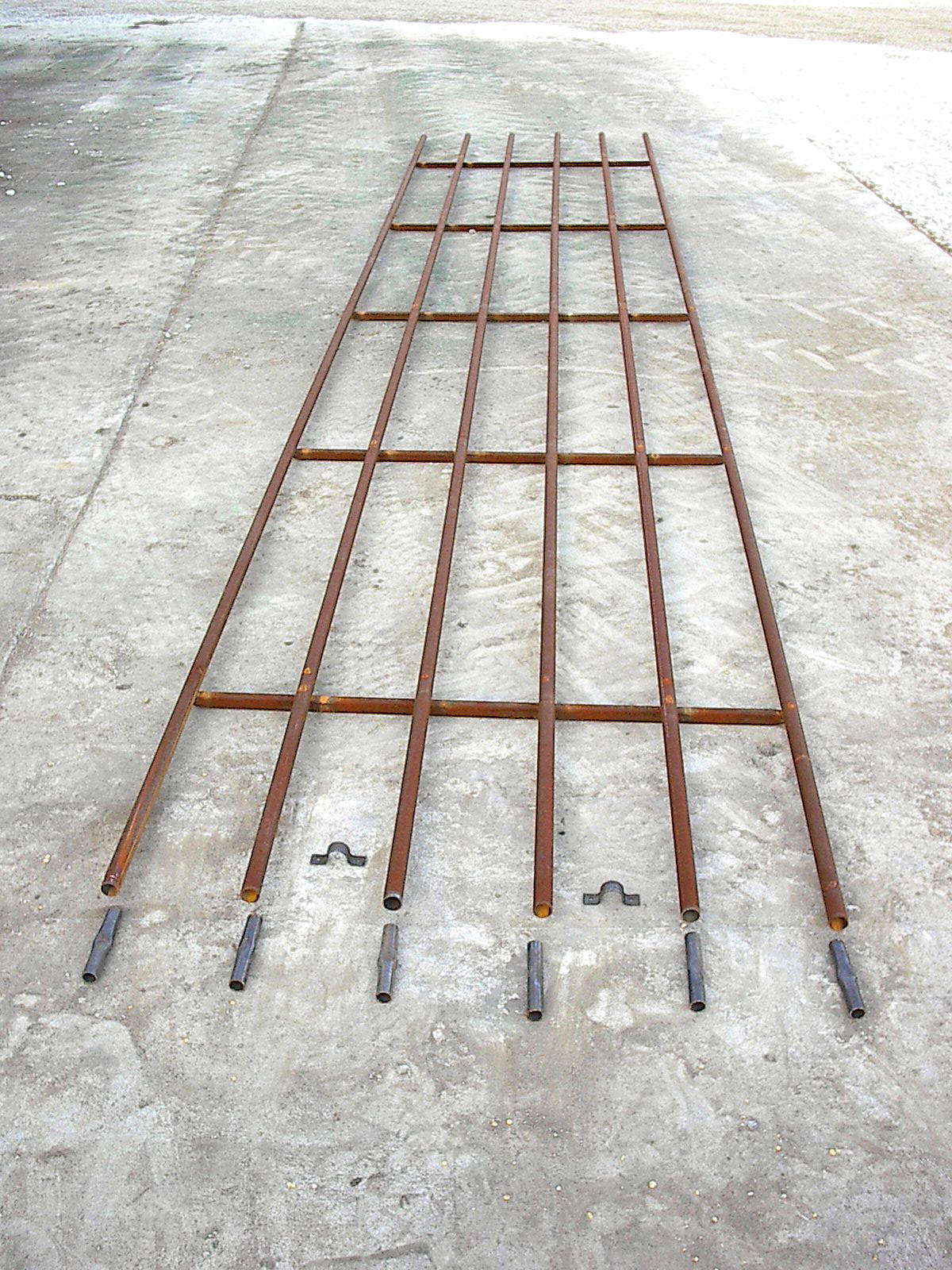 Standard fence panel with hardware (above left) Above right shows a 5 rail fence
Standard fence panels (kept in stock) are constructed with the following:
6 rail 48" high (for approx. 60"-64" high fence)
1 ¼" OD round x 14 gauge tubing rails
1" x 1" x 14 gauge square tube verticals welded on every 48"
20' Panel (bundles of 10) - (unpainted)
less than 10 - $ wt. 145 lbs. each
2-hole post clips: $.60 each
Posts: 2 3/8" OD x 8' XH very good used pipe post: $
2 7/8" OD x 8' x sch. 30 NEW PIPE! : $
WE ALSO FABRICATE FENCE CLIPS FOR 3/4", 7/8", 1" SUCKERROD! Call!!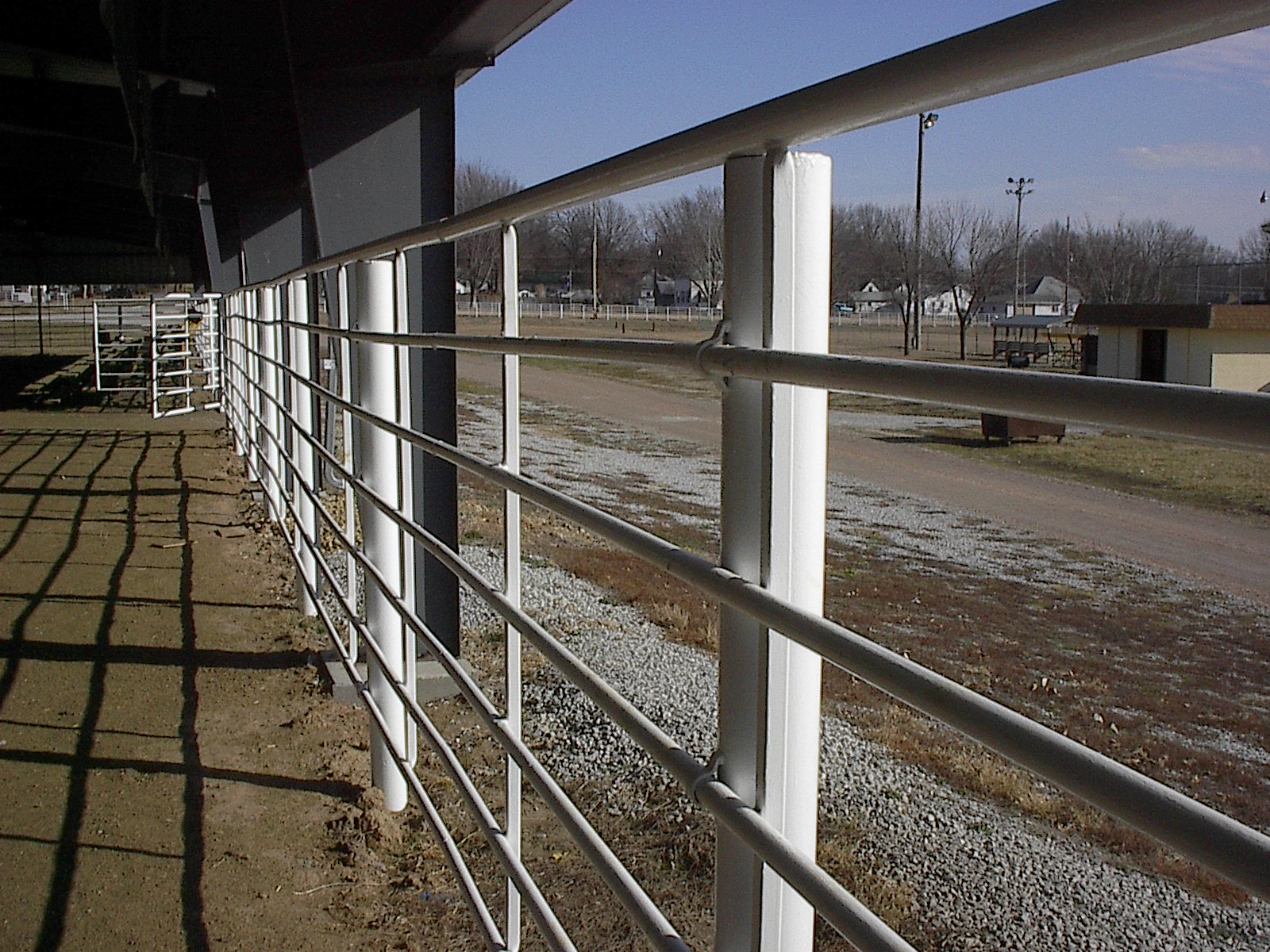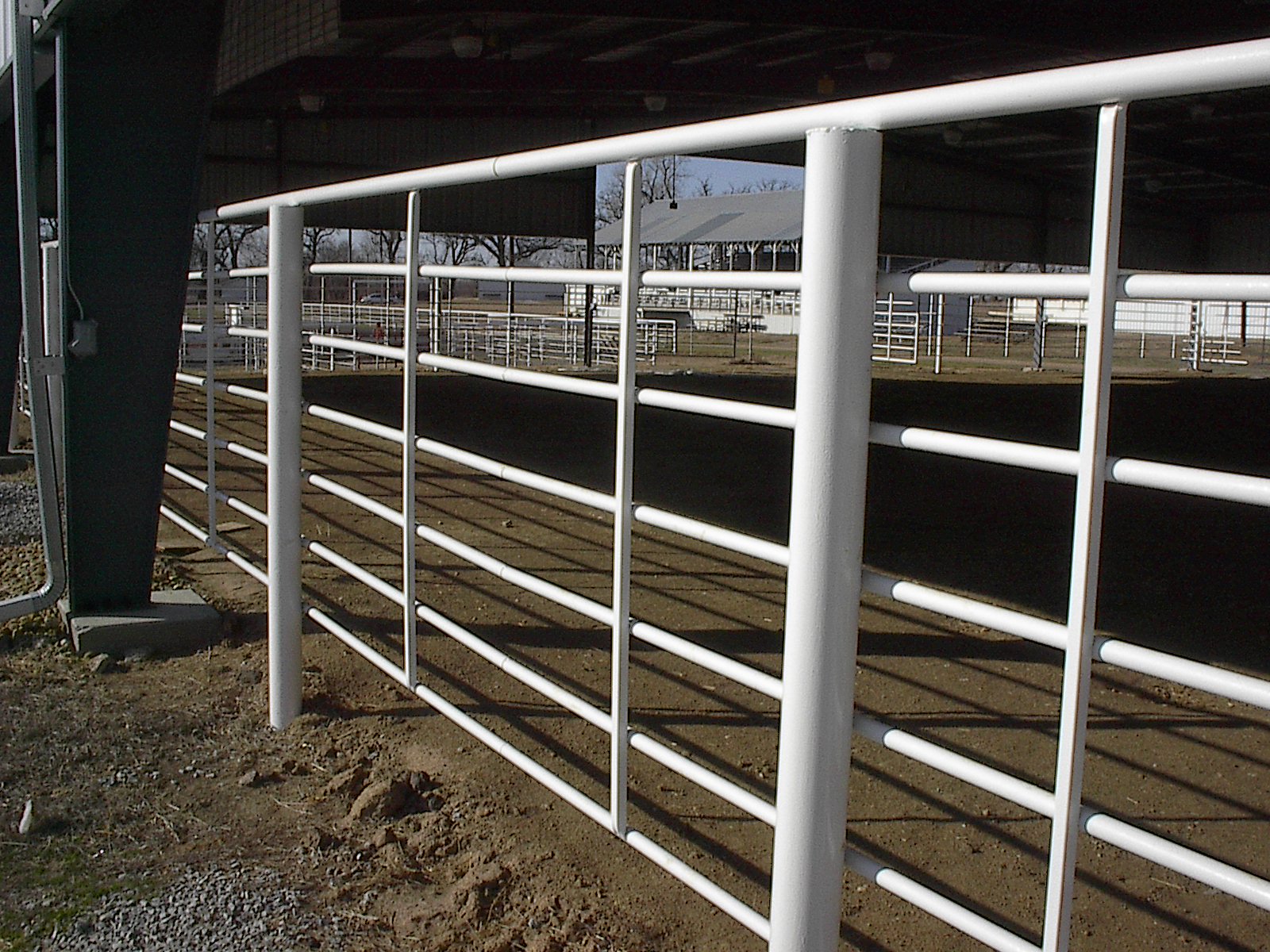 Pictured at left are ECWASP's exclusive "Top Rail" fence panels!! These panels have a larger "top rail" tube attached that is designed to set on top of the post and thereby improves safety for animals and riders! Many arena's and facility's demand this type of fence!!
Pricing on request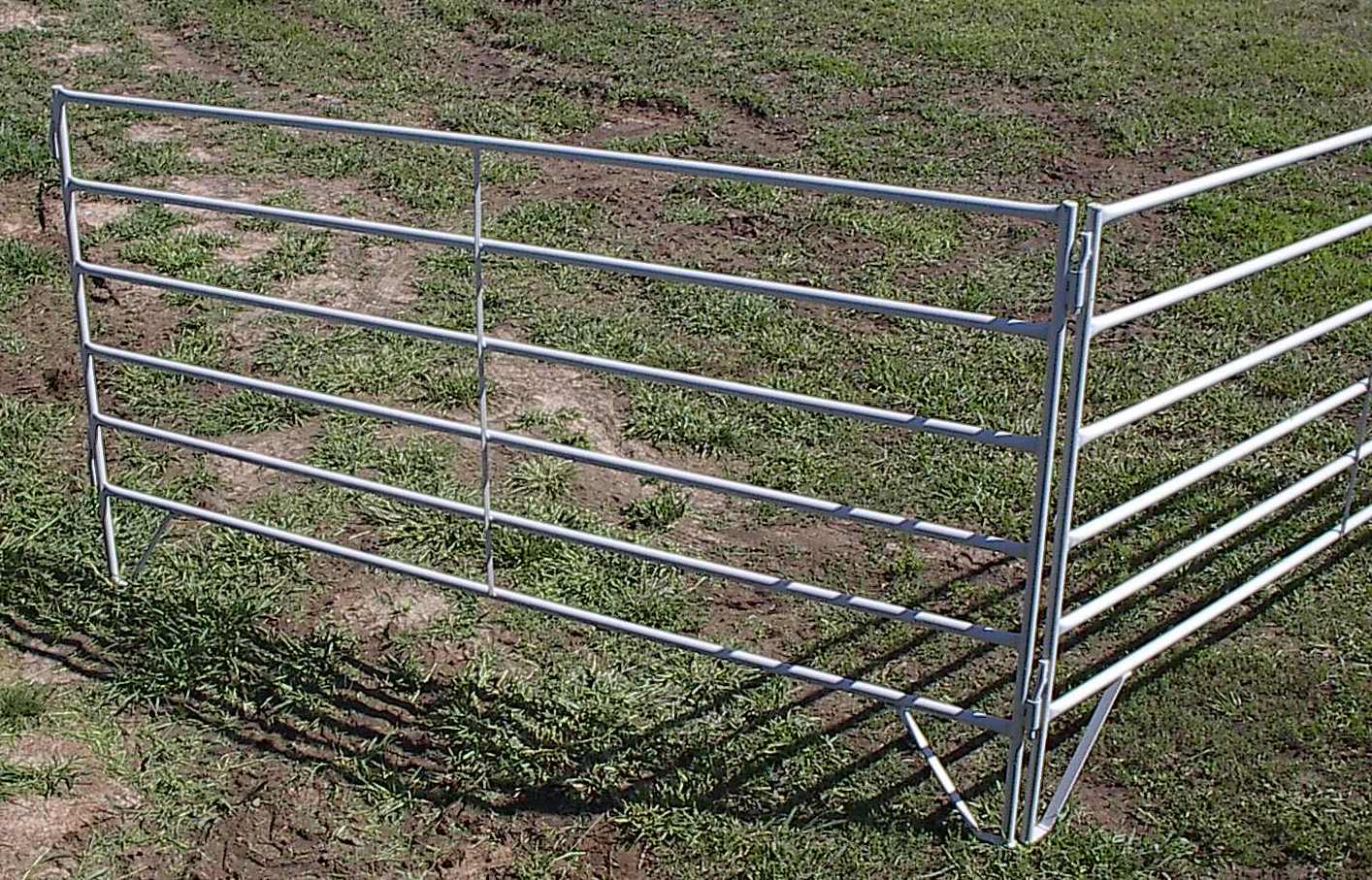 Elk Creek Welding & Steel Products also builds 10' Corral panels. (pictured at right) The 1 1/4" x 14ga. round tubing used in the continuous fence panels is also used in these corral panels!! One end of the panel has two chains welded to it to connect the panels to each other. The chains are long enough to attach several panels in a corner or to attach the panels to other posts, trailers etc.
Standard Panel: 6 Rails
10' Long
63" tall with braced end post
68 lb.
10' unpainted $
Panel trailer (holds 30 panels) (std. duty with axle under panels - not pictured) $
Heavy duty panel trailer with axle in rear for easier loading (pictured below) $
Delivery available!!